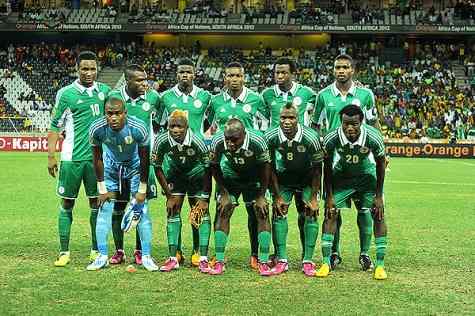 Lagos – Nigeria's Super Eagles beat Mali 4 goals to 1 in one of the most exciting matches of the ongoing African Cup of Nations but the defeated Mali players are now claiming all is not what it seems.
Apparently, and according to members of the Mali team, the decision was made, long before the first whistle was blown, to allow the Nigerians to win the match.
Nigerian troops are currently deployed in Mali to fight terrorists threatening to destroy the nation.
In the build-up to the match between Mali and Nigeria, Nigerians had taken to the interweb to make jokes to the effect that should Mali win Nigeria, Nigerian troops would be withdrawn from Mali.
Apparently, Mali took this seriously and decided that it was better to loose an ordinary football match than loose the Nigerian troops helping keep their country together.
"We could have defeated Nigeria, seven gaols to nil," said that Captain of the Mali side, "But based on what we know of the Nigerian President, it was safer to assume that what they (Nigerians) were saying on twitter and Facebook might actually be true. Their President once banned them from playing for two years, so it was only logical that he could do something as crazy as pull their troops out if we beat them."
hope you didnt belive any of that.... lol